Chobe Supergo Instant Brown Rice Drinks (Choco)
CHOBE SUPERGO (CHOCO)
Taste the rich chocolaty & milky creamy texture with the perfect combination of 100% Non-GMO Cocoa Powder, Malt Barley Cereal, and Natural Brown Rice.
START YOUR DAY WITH SUPERGO
✅ Packed Essentials Nutrients
✅ Great Pairing for Meal or Late-Night Snack
✅ Quick & Easy to Prepare
✅ Nutrient-Packed Grains
✅ Brown Rice, Oats, Malt Barley Cereal
✅ Promote Satiety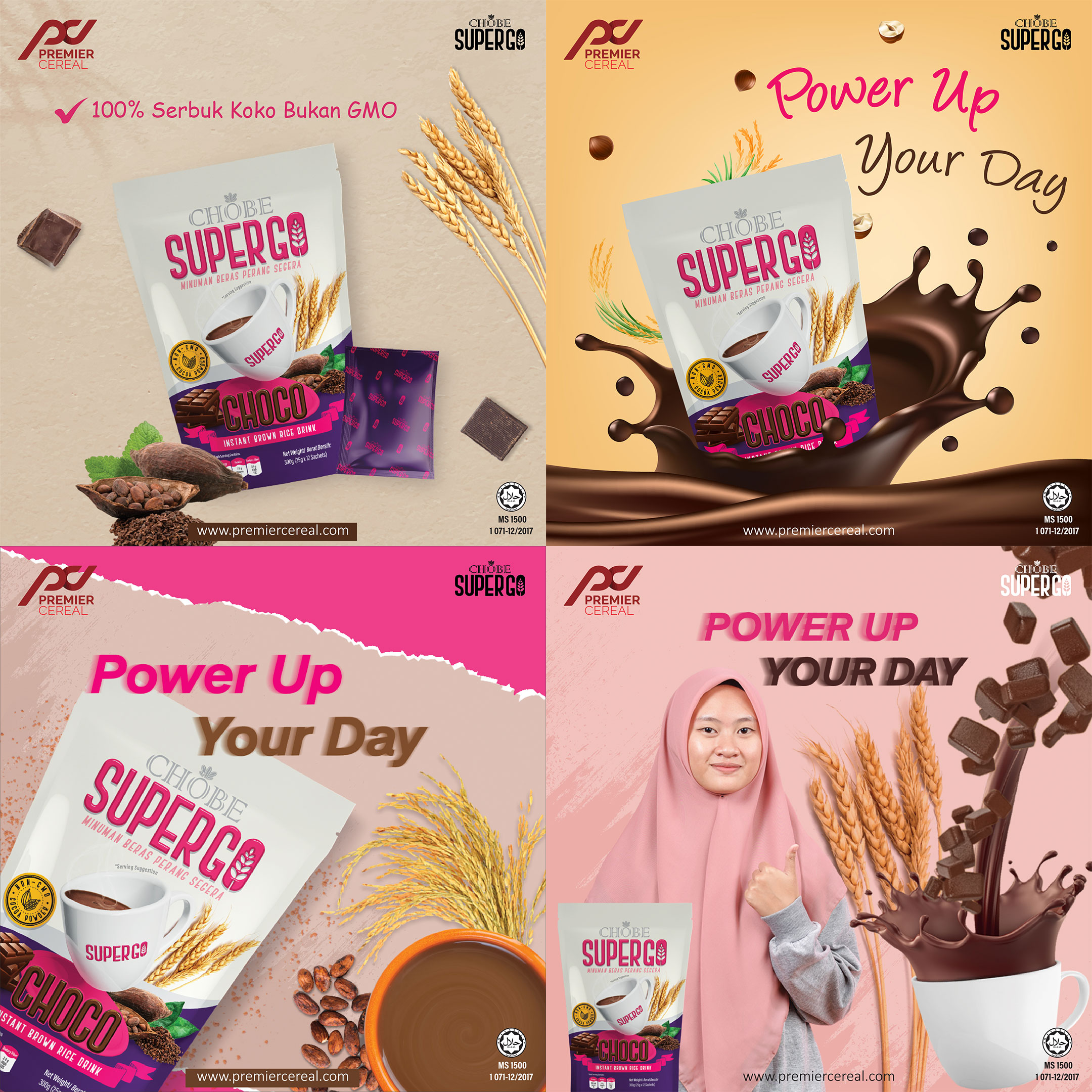 WHO CAN DRINK CHOBE SUPERGO (CHOCO)?
Anyone can drink it except those who have diabetes.
PRODUCT FEATURES HIGHLIGHTS
Enriched with Non-GMO Cocoa Powder

High in Vitamin B2 & B6

High in Dietary Fiber

Source in Protein

No Preservatives

No Artificial Flavoring & Coloring
INGREDIENTS
Brown Rice, Non-GMO Cocoa Powder, Cereal Flakes, Milk Powder (Cow's Milk), Cane Sugar
SPECIFICATION
25g x 12 sachets
SHELF LIFE
20 months
CERTIFICATION