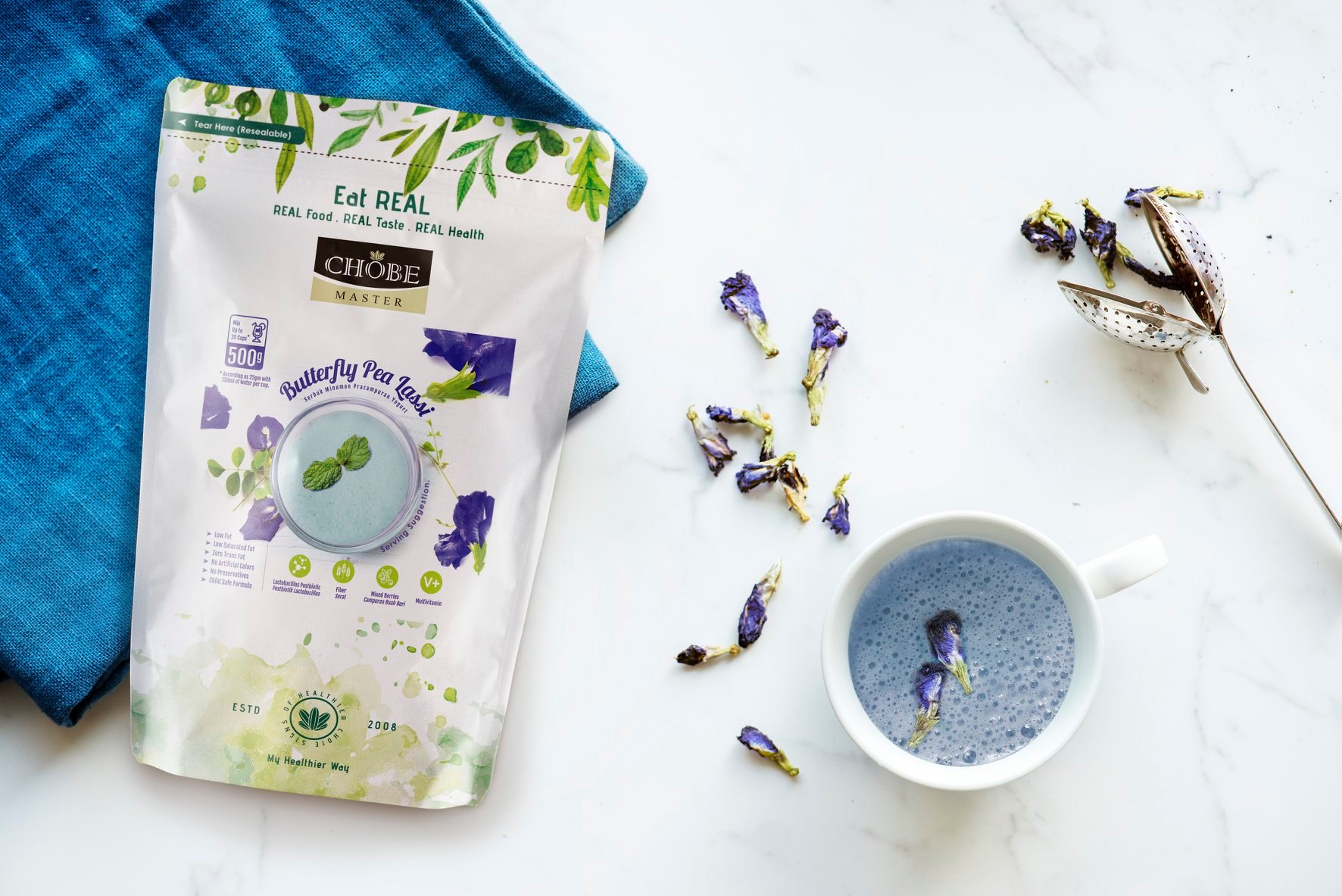 Chobe Master Butterfly Pea Lassi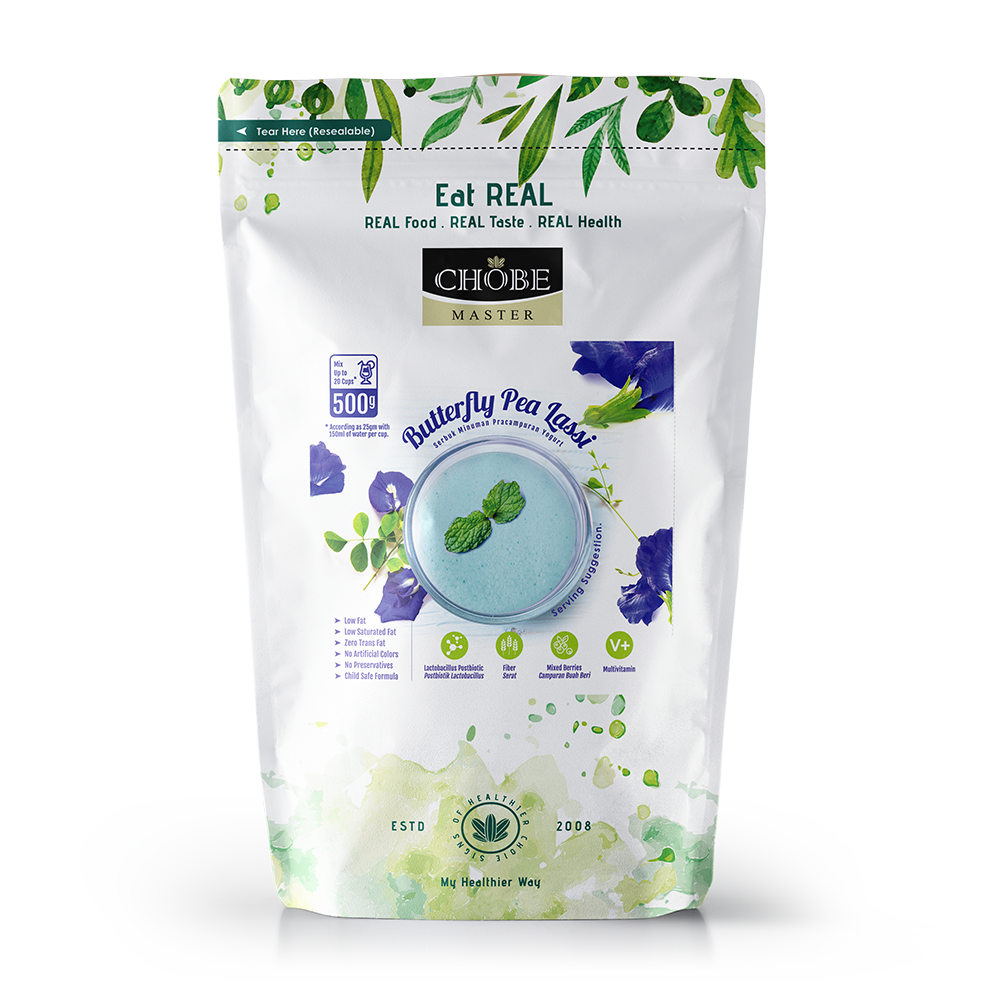 Lassi is a traditional yogurt drink that is hugely popular all across the subcontinent. However, Chobe Master Butterfly Pea Lassi comes in a form of functional version that contains Lactobaccillus Postbiotic, dietary fiber, mixed berries and multivitamin instead.
Benefits of Butterfly Pea
Improved eyesight
Antioxidant
Enhance cognitive function
Reduce stress and anxiety
Anti-inflammatory
Boost brain function
Traditionally treat menstruation problems
Traditionally treat white vaginal discharge

Ingredients of Chobe Master Butterfly Pea Lassi
Poland Yogurt Powder
Oat Fiber
Polydextrose (Prebiotic)
Butterfly Pea flower
Mixed Berries (Blueberry, Blackcurrant, Red Grape, Raspberry, Elderberry, Strawberry, Cranberry)
Trehalose
Brown Rice
Lactobacillus Postbiotic
Multivitamin (Vitamin A, C, D, E & B Complex)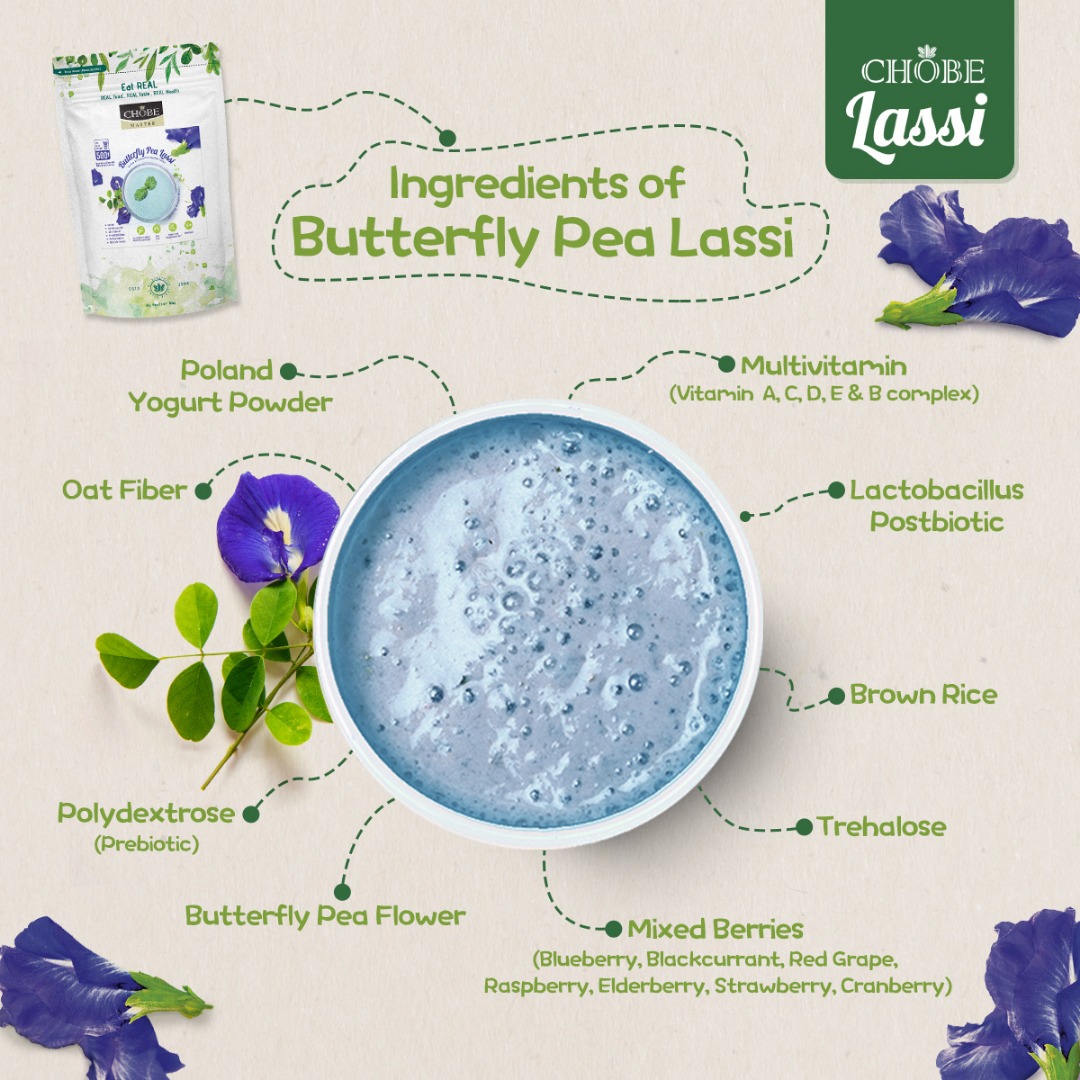 How CHOBE Master Butterfly Pea Lassi helps maintain your health?
Scientifically proven combination of active ingredients in Butterfly Pea Lassi may help us in:
Regulate our bowel movement to avoid constipation and diarrhea.
Maintain the balance of good and bad bacteria in our intestines.
Reduce production of toxins in our body.
Enhance our body's immunity to fight against infections.
What is the other health benefits of Chobe Master Butterfly Pea Lassi?
Our Chobe Master Butterfly Pea Lassi is Zero Cholesterol and Zero Trans Fat with No Preservatives and No Artificial Colors. It is child safe formula and suitable for pregnant / breastfeeding women as well.