No day is complete without any dairy. That much is true when looking at the kitchen and pantry of most households. In particular, milk. Your ten fingers will not be enough to count the number of dishes that require milk.
Case in point, whether making creamy carbonara, a shepherd's pie, some creamy mushroom soup or a tasty milk cake and desserts, you need a dose of milk. In addition to being a focal point ingredient of numerous dishes, milk is a classic breakfast staple.
No cereal is complete without the adding of milk. Apart from all of these, let us not forget that milk is also a classic drink. Whether drank alone or enjoyed with some malted chocolate, milk is certainly well-used. However, milk as a dairy can come from different farm dairy animals. Some of these animals are cow and goat.
Large scale production cow milk comes from animals that have been injected with genetically engineered growth hormones, is ultra-processed, homogenised and pasteurised, can cause allergies and produce lactose intolerance. But if you want to undertaking away from cow milk while still reaping all of its protein and vitamin benefits, give goat milk a try. Of course, it's always the best if you can find it fresh and raw, but not all of us have that luxury. Still, in many ways, the goats win in the goat-milk-vs-cow-milk debate.
Here are some reasons why?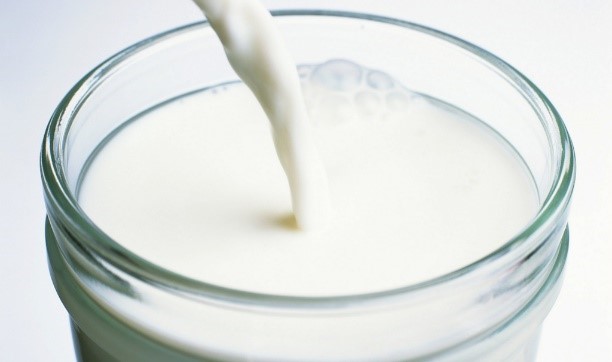 Naturally Homogenised: Fat globules in goat milk are smaller than they are in cow milk and don't separate to the surface in curds, so there's no need to homogenise. The absence of that processing step alone leaves goat milk in a more natural state than cow milk.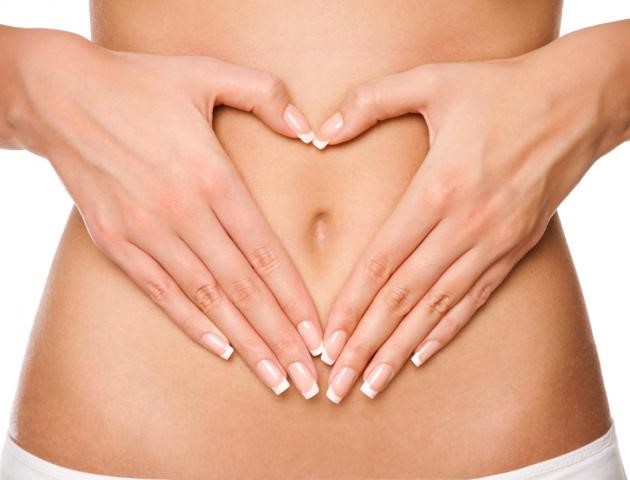 Easier to Digest: While the fat content of goat and cow milk is similar, the fat globules in goat milk are smaller. That makes it easier for your body to digest. When it reaches your stomach, the protein in goat milk forms a softer curd than cow milk. There is only about 2% of goat milk is curd compared to about 10% in cow milk. This helps your body digest it with less irritation than cow milk. Goat milk is also lower in lactose, or milk sugars than cow milk. Since many people are lactose intolerant or have difficulty digesting the lactose in cow milk, goat milk can be a viable option.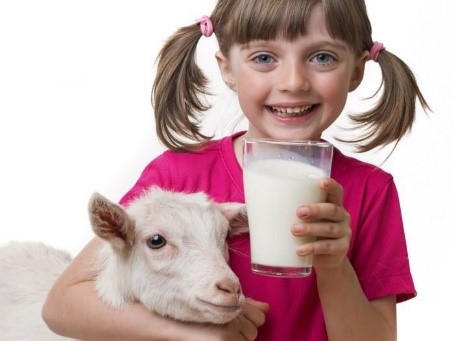 We Get Along Better: Goat milk is closest in structure to human milk- mother's milk than cow milk. Thus, it just matches up with our body better. Because of this, goat milk contains bioactive components that protect our health.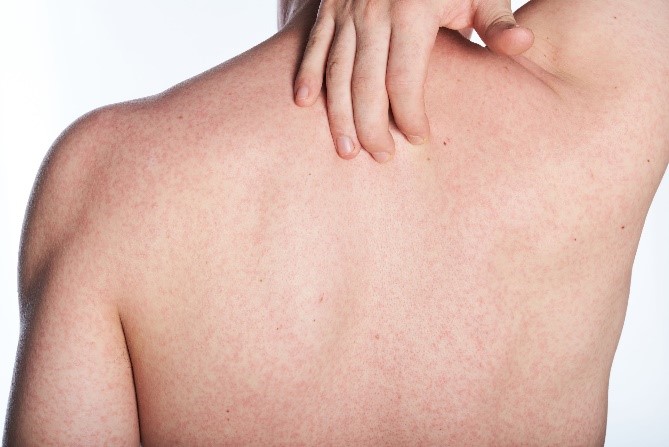 Fewer Allergens & Less Inflammatory: Many people are allergic to cow milk. This can cause a range of reactions ranging from rashes, hives, wheezing and swelling, to stomach aches and diarrhea. The most common of these allergens is the protein A1 casein. When people cannot digest this protein, it can lead to inflammation, which may lead to gastrointestinal and autoimmune problems. Goat milk with A2 casein in their milk, so fewer people are allergic to it.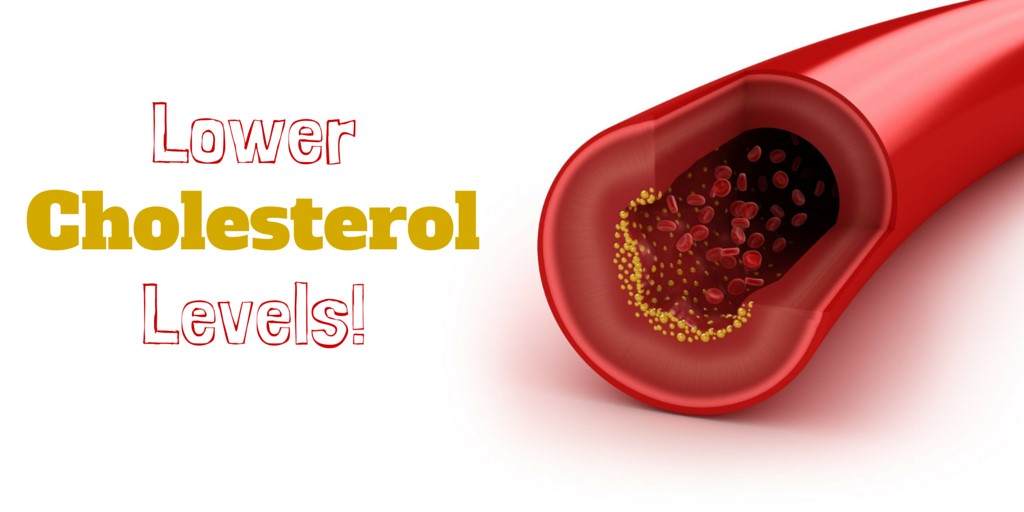 Helps Lower Cholesterol: The distinct smell of goat milk comes from its high amount of medium chain fatty acids (MCT). A review on goat milk composition shows that goat milk scores at 15% of total fat. The MCTs of cow milk, on the other hand, make up just 5% of the total fat. Medium chain fatty acids are important as they help lower cholesterol, as well as dissolving cholesterol deposited in gallstones.
If you're interested in trying out our CHOBE brown rice goat milk products, CHOBE MASTER GOATS MILK WITH KURMA & CHOBE SUPERGO KURMA GOATS MILK are generally a good place to start.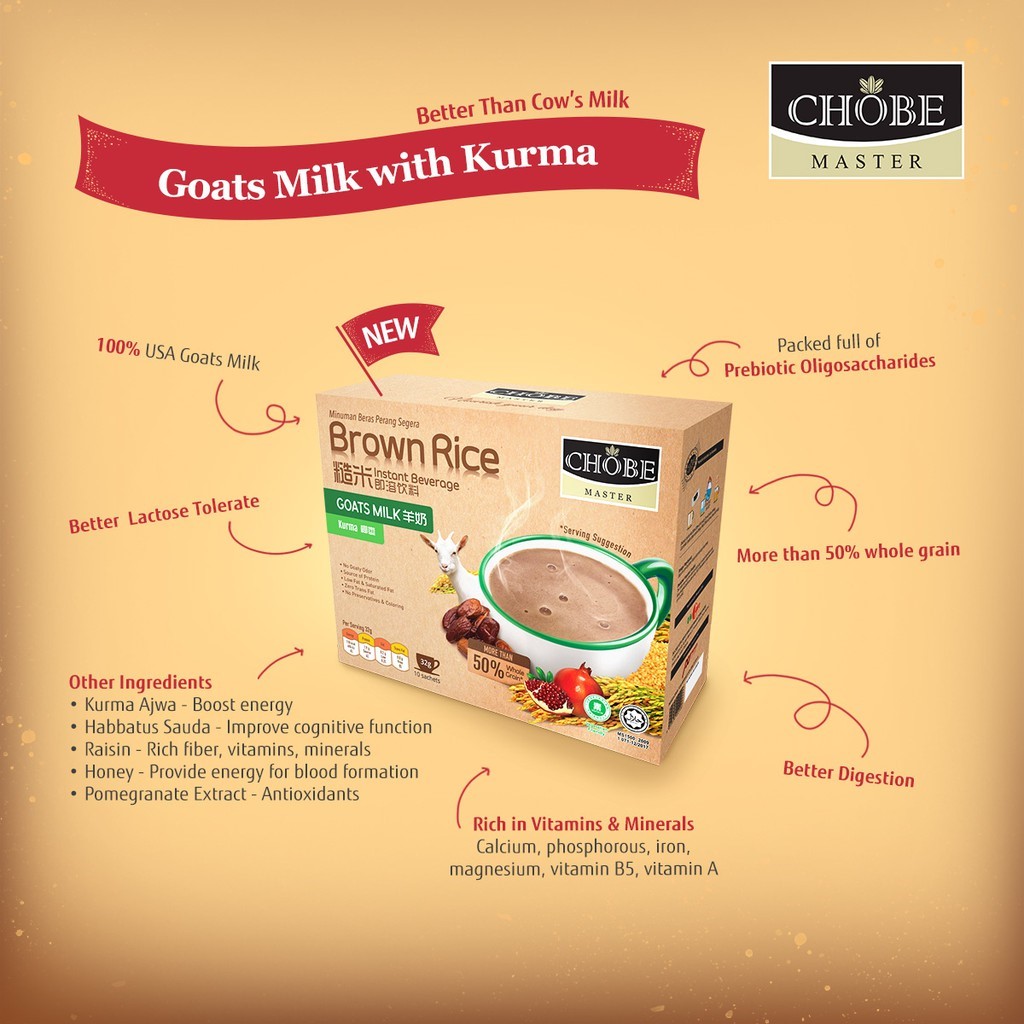 "Taste the goodness & deliciousness of real Kurma & Goat Milk with the exceptional combination of Sunnah Ingredients"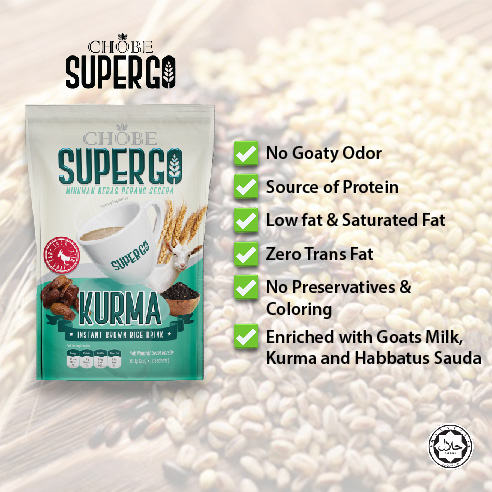 "Taste the goodness & deliciousness of real Kurma with the exceptional combination of 100% Goat Milk, Habbatus Sauda, Malt Barley Cereal and Natural Brown Rice"